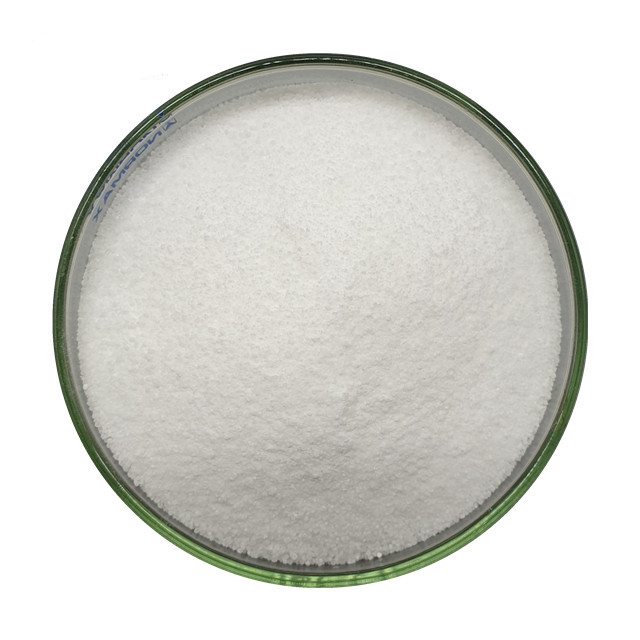 Myo Inositol USP 99% CAS#87-89-8
$26.00 /kg
Description
Additional information
Description
| | | | |
| --- | --- | --- | --- |
| Product Name: | Inositol | M.F: | C6H12O6 |
| CAS No: | 87-89-7 | EINECS No. | 201-781-2 |
| | | |
| --- | --- | --- |
| Other Names | | |
| Type | | |
| ITEM | SPECIFICATION | METHOD |
| | | |
| Appearance | White crystalline powder | Visual |
| Water | ≤0.5% | USP<921>Method A |
| Residual solvents | ≤0.5% | USP<467> |
| Residue on ignition | ≤0.5% | USP<281> |
| Sodium | ≤0.1% | USP<852> |
| Potassium | ≤0.2% | USP<852> |
| | | |
| | | |
| Heavy metal | ≤10ppm | USP<231>Method A |
| Arsenic(As) | ≤1ppm | Ch.P Appendix VIII J Method A |
| Lead(Pb) | ≤3ppm | AAS |
| Cadmium(Cd) | ≤1ppm | AAS |
| Mercury(Hg) | ≤0.1ppm | AAS |
| TPC | ≤1000Cfu/g | USP<61> |
| Yeast&Mold | ≤100Cfu/g | USP<61> |
| E.coli | Negative/1g | Ch.P Appendix XI J. |
| Salmonella | Negative/25g | Ch.P Appendix XI J. |
| Assay | 97.0%~102.0% | Tritration |
| Bulk density | 0.3~0.6g/ml | Physical |
| Tapped density | 0.5~0.8g/ml | Physical |
Inositol, soluble in water and acetic acid, no optical activity.It can be extracted from maize soaking solution.Mainly used in the treatment of cirrhosis, hepatitis, fatty liver, blood cholesterol too high disease. Inositol is a substance widely found in food and is structurally similar to glucose. Pure inositol is a stable white crystal, soluble in water and sweet, acid, alkali and heat resistant.In animal cells, it occurs mainly in the form of phospholipids, sometimes called inositol phospholipids.In grains, it is often combined with phosphoric acid to form hexaphosphate, or phytic acid, which can combine with calcium, iron and zinc to form insoluble compounds that interfere with the absorption of these compounds by the body.But the inositol in soybean is free state.
1. Inositol can lower cholesterol, promote healthy hair growth, prevent hair loss, eczema, liver fat metabolism, and help the redistribution of body fat, it has a calming effect.
2. The nutrients of the food industry can be directly taken, children's food, nutrition, promote human metabolism.
3. Inositol is the feed additive for fish, shrimp and Livestock ,it can promote the rapid growth of fish, enhance immunity, and achieve a high and stable yield. In the recent years, through demonstration experiments, it proves that inositol is the essential feed additives in aquaculture.
4. Inositol is the premise of the synthesis of many biological molecules,it can be used for the synthesis of galactose inositol,and so on.