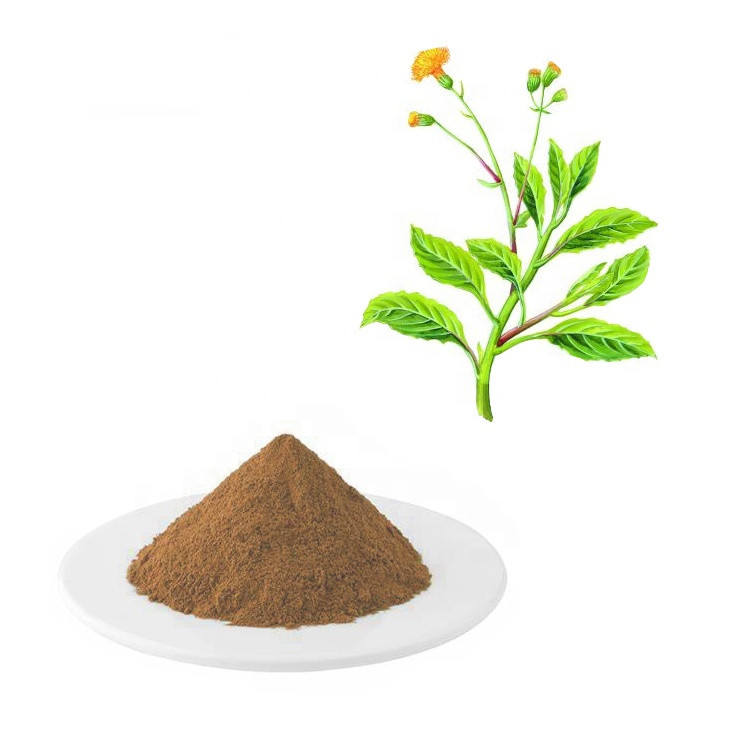 Semen Cuscutae /Dodder Extract Powder 10:1
$20.00 /kg
| | |
| --- | --- |
| Quantity | Price |
| 1kg | 20usd/kilo |
| ≤25kg | 18usd/kilo |
| ≥100kg | 15usd/kilo |
Description
Additional information
Description
Semen cuscutae, also named Dodder seed, the dried ripe seed of Cuscuta chinensis Lam., is a well-known Chinese herb. For thousands of years, it has been widely used in China aphrodisiac to invigorate the kidneys. A number of investigations indicate that Semen cuscutae possesses many pharmacological activities such as curing reproductive diseases,improving immune responses, and protecting against organ injury.
| | |
| --- | --- |
| Product Name | Semen Cuscutae Extract |
| Latin Name | Gynura divaricata (L.) DC. |
| Specification | 10:1 |
| Appearance | Brown Yellow |
| Test Method | TLC |
| Partical Size | 80mesh |
| Shelf Life | 2 Years |
| Storage | Cool , Dry Place |
1.Dodder seed extract can help to nourish liver and kidney, tocolysis, eyesight, stop diarrhea.
2.Dodder seed extract is functional for nocturnal emission impotence, urine and more, enuresis frequency.
3.Dodder seed extract has effect on dizziness, ringing in the ears, bad stomach, kidney weakness,
diarrhea, outside treatment of vitiligo,etc.
4.Dodder seed extracts as good cancer inhibitor, Dodder seed extracts could be used to cure breast
cancer and other cancer of skin,dodder seed extract could be used to inhibit tumor and show good appearance more than imagination.
1. Dodder extract can be applied in food field.
2. Dodder extract can be applied in pharmaceutical field
3. Dodder extract also can used in healthcare product.