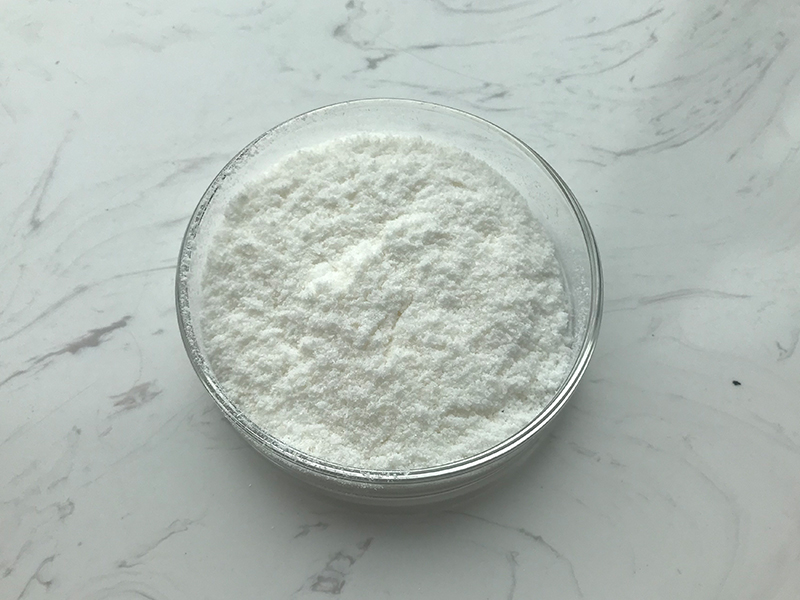 Sclareolide CAS 564-20-5
$400.00 /kg
Description
Additional information
Description
Detail information of Salvia Sclarea Extract
Salvia Sclarea Extract is a fragrant chemical compound found in clary sage (Salvia sclarea), from which it derives its name. It is classified as a bicyclic diterpene alcohol. It is an amber colored solid with a sweet, balsamic scent.
Item
Specs
Commodity Name
Salvia Sclarea Extract
Botanical Source
Salvia sclarea L
Active Ingredient
95% Sclareol, 98% Sclareolide
Part Used
Leaf
Maker Compounds
Salvia Sclarea Extract NLT 95% GC (ISTD)
Appearance
White or light yellow crystal Powder
Mesh
98% Pass 80mesh
Odor
Slightly amber aroma
Taste
Characteristic
CAS NO.
515-03-7
Molecular Formula
C20H36O2
Molecular Weight
308.29
Physical Charactristics
1.Loss on Drying:≤1.0%
2.Ash content≤1:.0%
3.Melting point C:121-124
Quality
1.Ash: 5% Max
2.Moisture:5% Max
3.As:2ppm Max
4.Pb:2ppm Max
5.666: 0.2ppm Max
6.DDT:0.2ppm Max
Microbiological
1.Total plate count:1000cfu/g
2.Yeast & Mold: 100cfu/g
3.E.Coil:Negative
4.Salmonella:Negative
5.Staphylococcus:Negative
Function&Application
Main Function of Salvia Sclarea Extract:
1. Enhancing immunity and the ability of antivirus and infection.
2. Anti-aging, anti-oxidant , antifatigue, adjusting cerebral nervous system, enhancing hematopoietic function and promoting metabolism.
3. Protecting hematopoietic function of marrow, improving the ability of hepatic detoxifcatio and promoting. Restoration of hepatic tissue.
4. Preventing and treating coronary heart disease, climacteric syndrome, diabetes, high blood pressure, anemia, etc.
5. Preventing cancer, activating normal cell and   improving the blood circulation.
Main Application of Salvia Sclarea Extract:
Salvia Sclarea Extract is used as a fragrance in cosmetics and perfumes and as flavoring in food. Salvia Sclarea Extract and other similar substances may be prepared from Sclareolide. Salvia Sclarea Extract is also able to kill human leukemic cells and colon cancer cells by apoptosis.