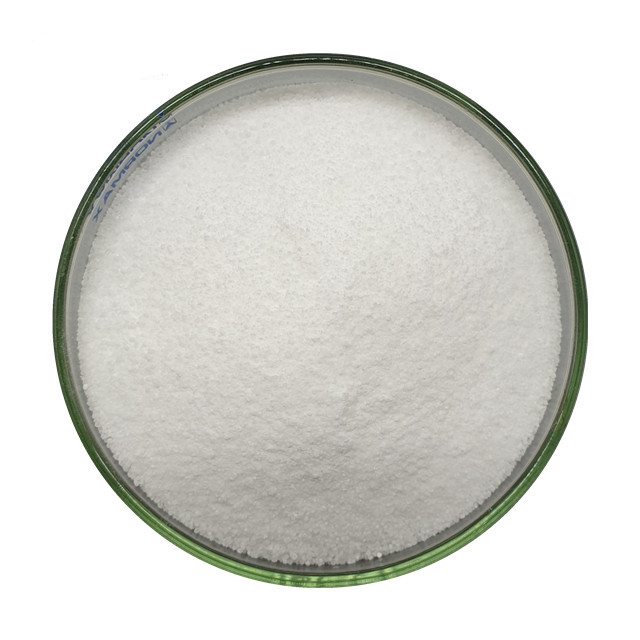 L-Carnitine powder 99% CAS#541-15-1
$39.00 /kg
Description
Additional information
Description
| | | | |
| --- | --- | --- | --- |
| Product: | L-Carnitine | M.F: | C7H15NO3 |
| CAS No: | 541-15-1 | EINECS: | 208-768-0 |
| | | |
| --- | --- | --- |
| ITEM | SPECIFICATION | METHOD |
| Identification | IR | USP<197K> |
| Appearance | White crystalline powder | Visual |
| Specific rotation | -29.0~32.0° | USP<781S> |
| PH | 5.5-9.5 | USP<791> |
| Water | ≤1% | USP<921>Method A |
| Residual solvents | ≤0.5% | USP<467> |
| Residue on ignition | ≤0.5% | USP<281> |
| Sodium | ≤0.1% | USP<852> |
| Potassium | ≤0.2% | USP<852> |
| CI- | ≤0.4% | USP<221> |
| CN- | Not detectable | Ch.P Appendix VIII F Method A |
| Heavy metal | ≤10ppm | USP<231>Method A |
| Arsenic(As) | ≤1ppm | Ch.P Appendix VIII J Method A |
| Lead(Pb) | ≤3ppm | AAS |
| Cadmium(Cd) | ≤1ppm | AAS |
| Mercury(Hg) | ≤0.1ppm | AAS |
| TPC | ≤1000Cfu/g | USP<61> |
| Yeast&Mold | ≤100Cfu/g | USP<61> |
| E.coli | Negative/1g | Ch.P Appendix XI J. |
| Salmonella | Negative/25g | Ch.P Appendix XI J. |
| Assay | 98.0%~102.0% | 99.82% |
| Bulk density | 0.3~0.6g/ml | Physical |
| Tapped density | 0.5~0.8g/ml | Physical |
L-carnitine, also known as L-carnitine, is an amino acid that promotes the conversion of fat into energy. Red meat is the main source of L-carnitine.
L-carnitine is an amino acid-like substance naturally present in the human body. It has the function of transporting fat to
mitochondria and accelerating the burning and decomposition of fat, so that consumers can achieve the effect of slimming and slimming, and have no toxic side effects on the human body.
Function
1. Weight loss function
2. L-carnitine can enhance endurance and improve athletic performance
3. L-carnitine can promote fatigue recovery
4. L-carnitine can delay the aging process
5. L-carnitine is conducive to baby health
6. L-carnitine can improve healthy conditionfor the heart and blood vessels
7. L-carnitine can help eliminate fatty liver
8. L-carnitine can be used for treatments of hemorrhagic shock
1. Weight loss
L-carnitine can promote the metabolism of fat, can avoid the accumulation of lipids in the fiber and liver, leading to adverse consequences such as obesity and fatty liver.