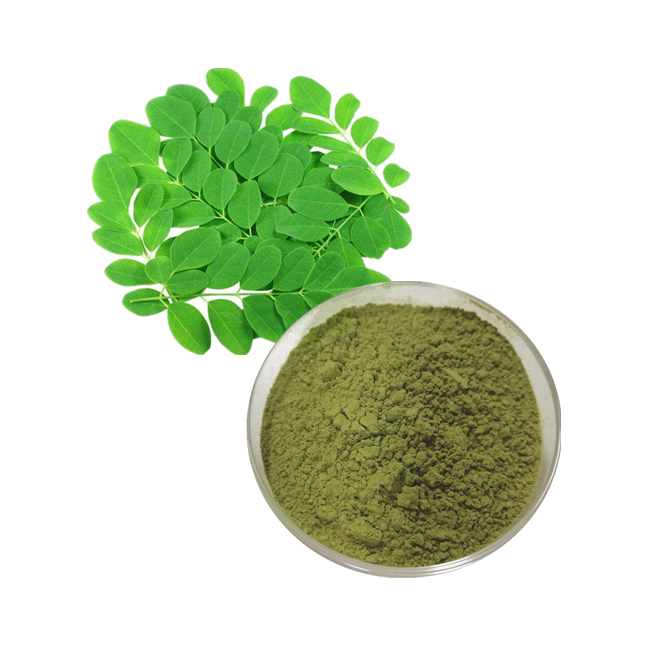 Wholesale Moringa leaf powder 99%
$12.00 /kg
Description
Additional information
Description
Fresh Moringa leaves are collected from the Moringa tree. And it is dried in a low temperature.
The dried Moringa leaves are grind into powder form. The Moringa powder is used in a wide range of products from the dietary supplements to the smoothie mixes. The Moringa leaves are carefully washed; shadow dried under controlled atmospheric conditions and then powdered. Heat is not applied in any stage of the processing and thus the nutrient values of the leaf are retained.  
1. Moringa Extract inhibits the growth of gram-positive and gram-negative bacteria.
2. In high concentration Moringa Leaf Extract inhibits the growth of fungus.
3. It acts as potent antitubercular and used to cure liver diseases.
4. Moringa Extract accelerates the heart beats and constrict the blood vessels.
5. Moringa Seed Extract inhibits the tone and movements of involuntary movements of the
gastrointestinal tract.
1. Pharmaceutical as capsules or pills;
2. Functional food as capsules or pills;
3. Water-soluble beverages;
4. Health products as capsules or pills