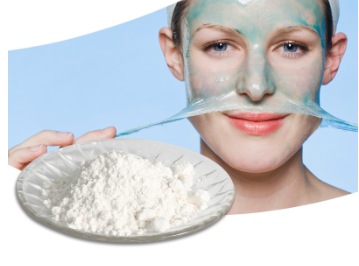 MAP Magnesium Ascorbyl Phosphate 99%
$120.00 /kg
Description
Additional information
Description
Skin Whitening CAS 113170-55-1 MAP Magnesium Ascorbyl Phosphate 99%
English name:Magnesium Ascorbyl Phosphate(MAP)
Specification:99%
Appearance:White powder
Description
Magnesium Ascorbyl Phosphate is a kind of Vc ramification, using Ascorbic acid as raw material, adopt advance technology to manufacture the good quality items. Either taking orally or absorbing by skin, it can dissociate Vc quickly in the body through substrate, and expert its special physical and biological function.
Magnesium Ascorbyl Phosphate ( MAP) is a kind of water soluble beautiful white powder.It can effectively resist ultraviolet radiation and catch the free radical of oxygen ,promote the production of the collagen cell. It can excellently prevent coloring matter subside, get rid of different kinds skin splash, keep the skin moister, white and shine. Steady, nonpoisonous, no irritative ,It is the fine additive of the modern functional beautiful whitening cosmetics.
Description
(1)MAP can be used in a wide range of skin care and beauty products including face creams, face masks, and foundation.
(2) In skin care products, Magnesium Ascorbyl Phosphate (MAP) is also used for UV protection and repair, collagen production, skin lightening and brightening, and as an anti-inflammatory.
(3) It is also a potent antioxidant.
(4) It is considered an excellent non-irritating skin whitening agent that inhibits skin cells to produce melanin and lightens age spots, and is a great alternative to Quinone.
(5) Magnesium Ascorbyl Phosphate is a also a potent anti-oxidant that can protect skin from oxidation and UV rays, and is used as an anti-inflammatory (source).
(1) It can effectively extend the food storage period,
(2) It can provide all kinds of canned and packaged food and meat.