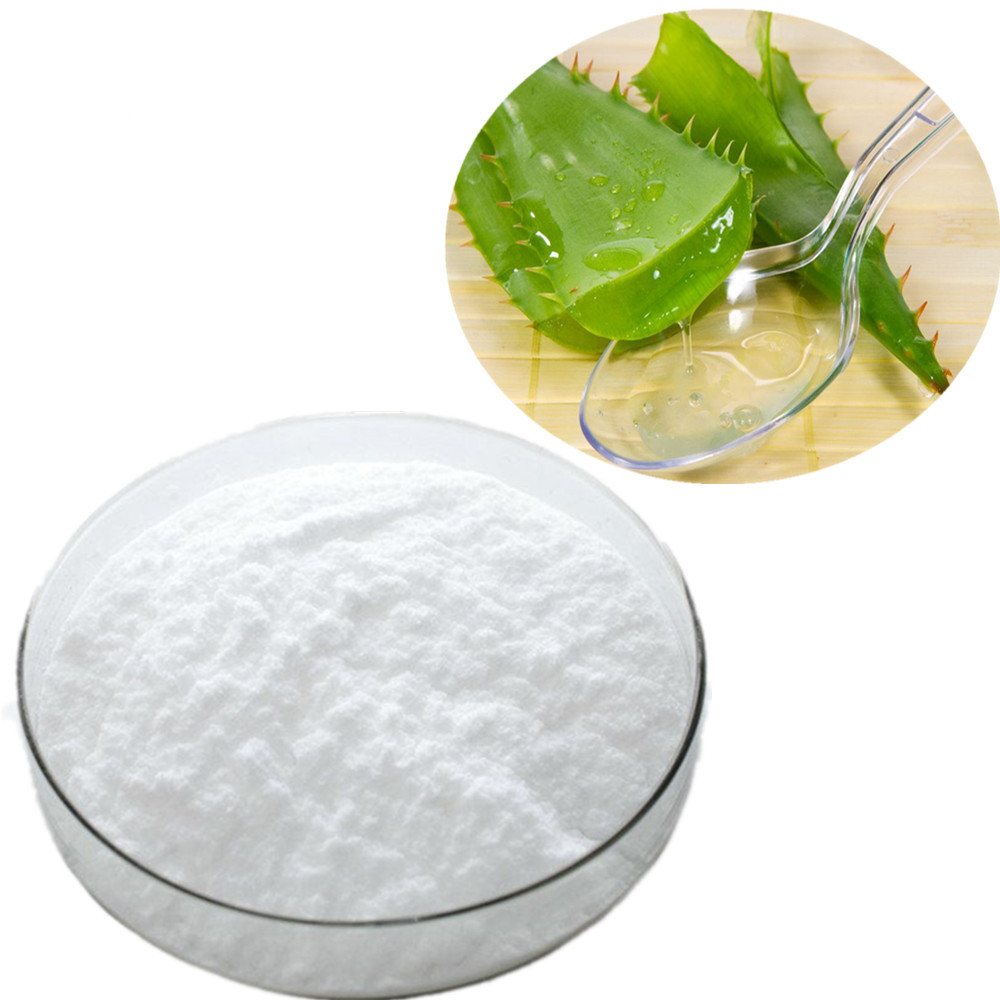 Aloe vera gel freeze-dried powder 100:1/200:1
$135.00
100:1
| | |
| --- | --- |
| Quantity | Price |
| 1kg | 70usd/kilo |
| ≤25kg | 60usd/kilo |
| ≥100kg | 50usd/kilo |
200:1
| | |
| --- | --- |
| Quantity | Price |
| 1kg | 120usd/kilo |
| ≤25kg | 110usd/kilo |
| ≥100kg | 100usd/kilo |
Description
Additional information
Description
Product description
This product was extracted by advanced technology from the fresh aloe vera leaves. It is stabilized, membrane sterilized at normal temperature before germfree packing and vacuum freeze dried. It contains aloe polysaccharides, organic acid and many other active components. Besides wide use in the manufacturing of cosmetics , hair care , pharmaceutical , everage , food, this product is also adopted as a main ingredients in health articles to boost human immunity, loosen the bowel to relieve constipation, reduce blood fat and sugar, regulate blood pressure, nourish liver and stomach, and remove specks for beauty.
Function
1.With the function of anti-bactericidal and anti-inflammatory, it can accelerate the concrescence of the          wounds;
2.Eliminating waste material from the body and promoting the blood circulation;
3.With the function of whitening and moisturizing skin, especially in treating acne;
4.Eliminating the pain and treating hangover, sickness, seasickness;
5.Preventing skin being damaged from UV radiation and making skin soft and elastic.
Application
1. Applied in food field and health care product, it contains a lot of amino acids, vitamins, minerals and  other nutrients, which can help body with better health care;
2. Applied in pharmaceutical field, it has the function of promoting tissue regeneration and anti- inflammatory;
3. Applied in cosmetic field, it can be used to nourish and cure the skin.