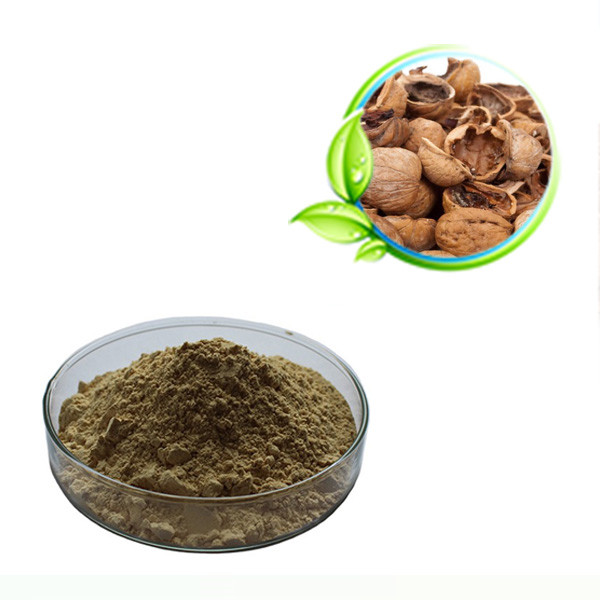 The walnut powder
$11.00
Description
Additional information
Description
Product name: walnut powder
Part used: The shell of walnut
Appearance:Light brown powder
Walnuts powder is a kind of natural ground powder,crushed directly from dried walnut shell.
COA of Walnut Powder
COA of Walnut Powder
Part used:
Walnut powder
Specification:
Natural ground powder
Description:
Pure natural walnut powder
Appearance:
Light brown
Flavor & Odor
Characteristic
Particle size
100% pass 80 mesh
Physical:
 
Loss on Drying 
≤5.0%
Bulk density
40-60g/100ml
Sulphated Ash
≤5.0%
General Status
Non-irradiated
Chemical:
 
Pb
≤3mg/kg
As
≤1mg/kg
Hg 
≤0.1mg/kg
Cd 
≤1mg/kg
Microbial:
 
Total microbacterial count
≤10000cfu/g
Yeast & Mold 
≤100cfu/g
E.Coli
Negative 
Staphylococcus aureus
Negative  
Salmonella 
Negative 
Enterobacteriaceaes
Negative
Functions of Walnut Powder
1. Prevention of coronary heart disease.
2. Reducing the effectiveness of blood lipids.
3. Walnut powder contains abundant Vitamin E, and it has antioxidation, anti-aging, skin nourishing function.
It can make the skin moisturized and elastic.
4. Walnut powder contains the very important materials for brain cell metabolism
5. Improving eyesight, blacken the hair
Application of Walnut Powder
Health protection products, health supplements, infant foods, solid beverage, dairy products, the convenient food, snack food, condiments, middle-aged and food, the baked food, snack food, etc.