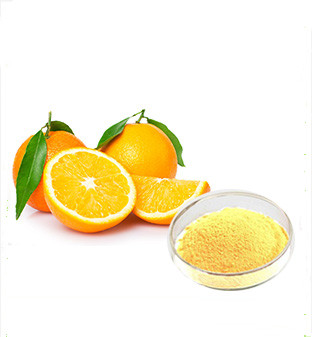 Orange Juice Concentrate Powder
$12.00
Description
Additional information
Description
English name:Orange Juice Concentrate Powder
Active ingredients:Juice Powder
Appearance:Light Yellow Fine Powder
Test Method:TLC
Main function:
a.  Used as a colorant
(1) lutein is a excellent colorant used in food and cosmetic. American Food and Drug
Administration(FDA) has permit the application of lutein extracted from marigold to food.
(2) Used as a feed additive to put color on egg yolk, fur, and flesh of poultry, aquaticproduct and birds.
b.Heath function
lutein, a component of adults' retina yellow spots pigment, plays an important role in
protecting human retina,
preventing macular degeneration and retina oxidizing damage.
c.Medical function
(1) lutein can reduce blood sugar in type I diabetes patients effectively. Besides ,
it has the function of dilation of blood vessels.
(2) Is easily absorbed by human stomach and small intestine. With its function of
antioxidation, it also has the function of anti-cancer.
(3) Can enhance human immunity and prevent coronary disease and cardiovascular
sclerosis
Main application:
Application Field: Functional food, drinks, health care products and
pharmaceuticals.
Shelf Life: 2 years under well Storage situation and stored away from
direct sun light.
Package: The standard package is 25kg/drum with two plastic-bags inside