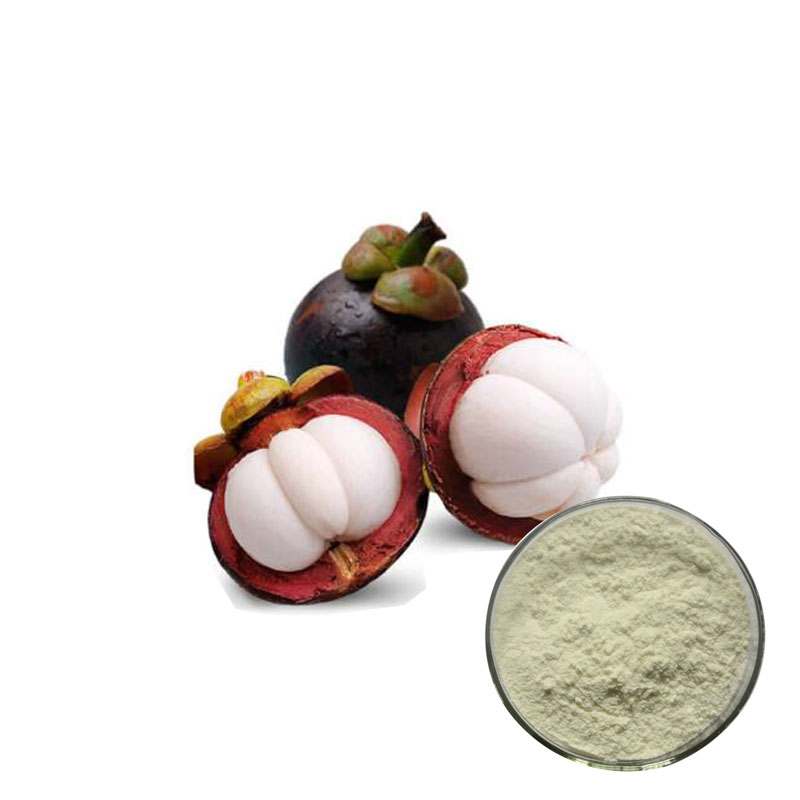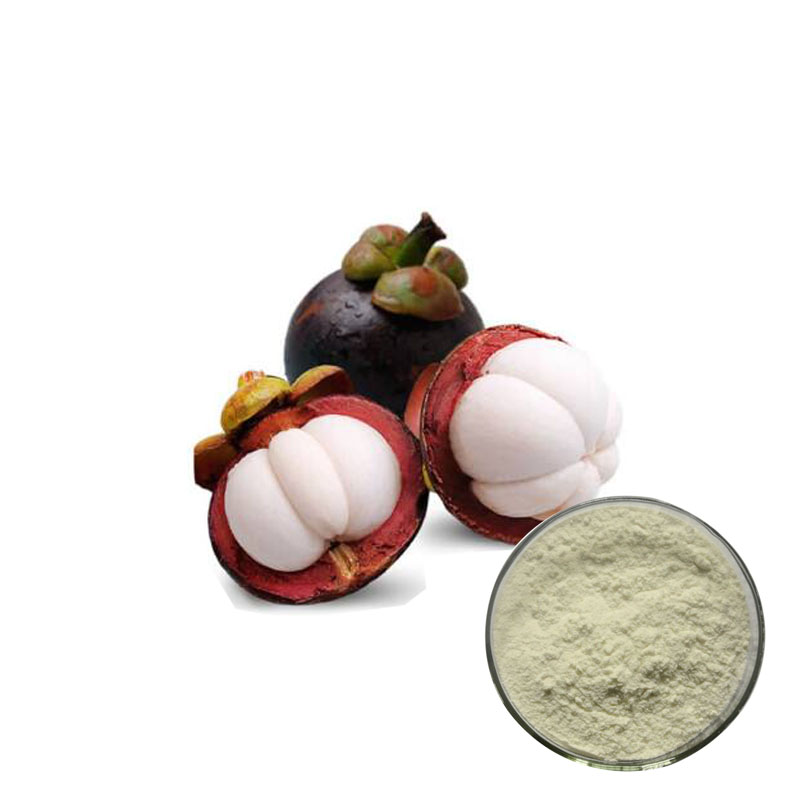 Mangosteen powder
$15.00
Description
Additional information
Description
High Quality Mangosteen Fruit Extract Powder 
Latin Name: Garcinia mangostana L.
Part of Used: Peel / fruit
Active Ingredients: Mangostin,
CAS No.: 6147-11-1(Mangostin);
Specification Available:
1. Mangostin10%-40% HPLC
2.Polyphenol 25% 40% UV
Extract Ratio: 5:1 10:1 20:1
Appearance: Yellow-brown Powder
Description:
Mangosteen, known as the Queen of Fruits, is a tasty fruit native to Southeast Asia. Having similar size as tangerine, the ripe mangosteen has a smooth, dark purple rind holding snow-white fruits inside. Mangosteen rind was found to have strong antioxidant activity, due to the presence of high content of prenylated xanthone derivatives.
Main Function:
1. It has the function of Anti-oxidant, anti-aging, anti-cancer;
2.With the function of anti-bacterial, it can prevent infections &tuberculosis, diarrhea and cystitis, gonorrhea and gleet;
3.With the function of regulating microbiological balance; it can relieve eczema and other skin disorders;
4.It benifis the immune system and improves joint flexibility.
 Application:
1.Applied in food field, it is often made into juice or other drinks in the market;
2.Applied in health product and pharmaceutical field, it is widely used to prevent and treat  various disease;
3.Applied in cosmetic field, it is widely used in the skin care products.
Active Ingredient

Percent or Concentrate

Method

Xanthone

10%,20%,30%,40%,50%,60%,70%,80%,90%

HPLC

Mangostin

10%,20%,30%,40%,50%,60%,70%,80%

HPLC

Polyphenols

10%,20%,30%,40%,50%,60%,70%,80%,90%

UV

SPECIFICATION SHEET

Product Name:

Mangosteen Extract Powder

Botanical Name:

Garcinia Mangostana L.

Plant Part:

 Fruit  (Pericarp)

Extract Solvent:

Water/Ethanol

Item

Specification

Appearance

Fine Powder

Particle Size

100% through 80 Mesh

Moisture

< 5.0%

Heavy Metals

< 20ppm

Arsenic (As)

< 2ppm

Lead(Pb)

< 2ppm

Assay

Mangostin by HPLC

> 10.0%

Total Plate Count

< 10,000cuf/G

Yeast & Mold

< 100cuf/G

E.Coli.

Negative

Salmonella

Negative