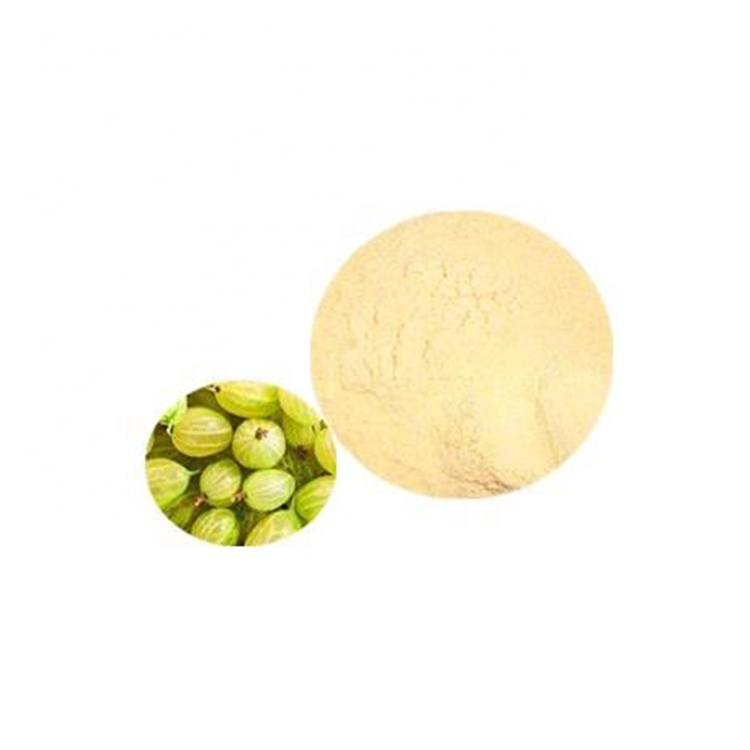 Gooseberry powder
$15.00
Description
Additional information
Description
Gooseberry extract
Black Currant Extract
Latin Name:Ribes nigrum L.
C A S No:84082-34-8
Active ingredients:Anthocyanidins
Specifications:5%, 15%, 25%
Testing method:UV
Apprearance:Fine dark purple powder
Extract solvents:Ethanol & water
Source: 
Gooseberry extract Extracted from fruit of wild black currant (Ribes nigrum L.) with the highest ingredients anthocyanidins.
Function: 
Gooseberry extract Lower serum cholesterol, soften the blood vessel, prevent arteriosclerosis.
Gooseberry extract Maintain eye health, promote the blood microcirculation of eye, alleviate eyestrain
Gooseberry extract Anti-oxidation, anti-aging, strengthen the body immunity;
Gooseberry extract Block the generation of nitrosamines, anti-cancer.
Application:
Gooseberry extract
Functional food and food additive
Packaging: Exterior cardboard drum lined with double-layer food-grade plastic bags.
Net Weight: 25 kg / cardboard drum.
Storage: Sealed and placed in a cool dry environment and avoid moisture, light, high temperature.
Shelf Life: two years, the attention to sealing and to avoid direct sunlight.