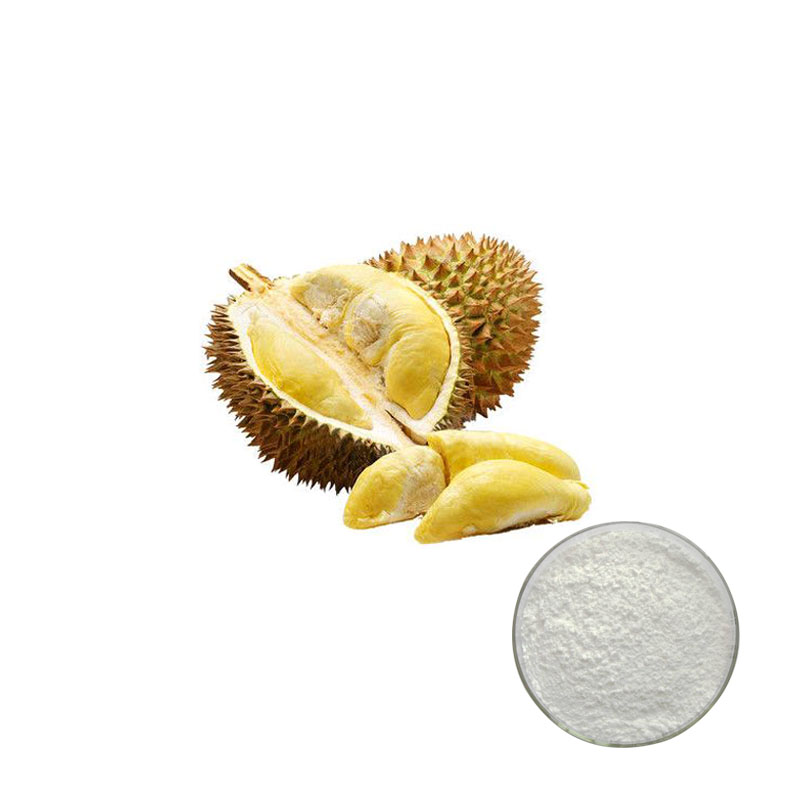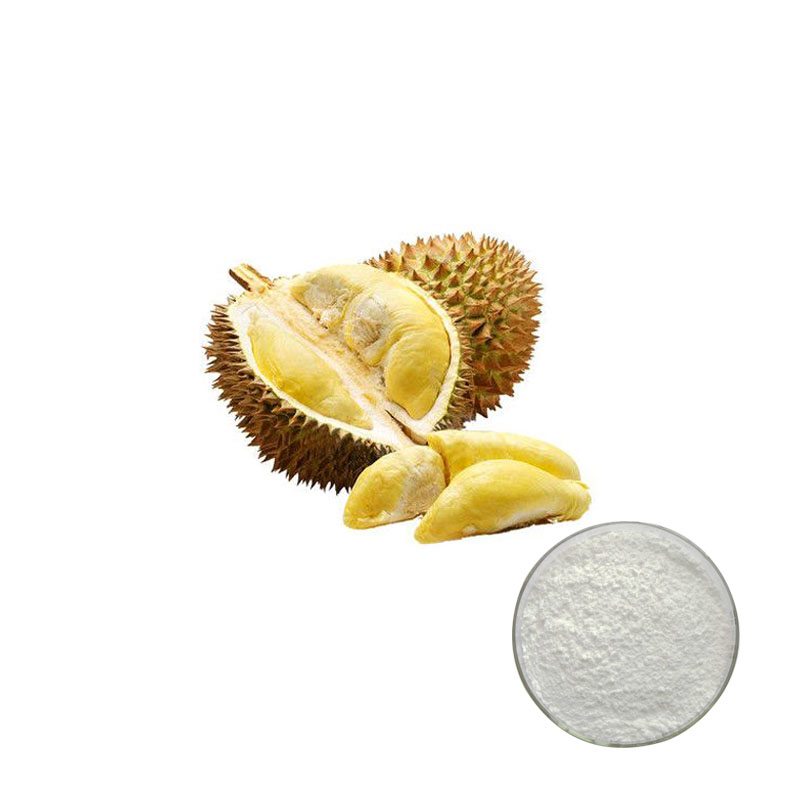 Durian fruit powder
$18.00
Description
Additional information
Description
Product Description:
Basic Information
| | | | |
| --- | --- | --- | --- |
| Product Name | Durian fruit powder | Latin Name | Durio zibethinus Murr. |
| Part of used | Fruit | Type | Fruit Extract |
| Active Ingredients | Fruit powder | Specification | 99% |
| Appearance | Faint red powder | Brand | Goldenherb |
| Test Method | TLC | Odor | Characteristic |
| MOQ | 1kg | Place of Origin | Yun nan, China (Mainland) |
| Shelf Time | 2 Years | Storage | Keep Dry and Keep away from Sunlight |
Durian is extremely nutritious because it is rich in B, C and E and with high iron content. Eating durian is alleged to restore the health of ailing humans and animals.
Durian, also known as shao, civet cats, commonly known as "golden pillow" in Taiwan. Bombacaceae tropical deciduous trees, tree 15 to 20 m tall, usually think that the east India and Malaysia is the origin of durian, later introduced to the Philippines, Sri Lanka, Thailand, Vietnam and myanmar and other countries, China also has a small amount of planting in hainan. Durian fruit contains a variety of vitamins, nutrition is rich, unique flavor, has a laudatory name "the king of fruits". Pillow durian is a lot of more phyletic, including gold, gourd and the gentry treasure, such as varieties, durian fruit a globose or elliptic, skin yellow, outside, look like jackfruit, the individual is bigger, about 20 cm in diameter, generally has the size of a coconut, 1-1.5 kg. Because of the fruit, flavor the United States, the foreign said it is "the fruit king". Durian pulp yellow, viscous, juicy, weakness in sweet taste, seems to have ice cream flavor, its strong smell.
Function&Application
Function:
 1. Durian Powder is easy mixing with a wide range of foods and has very high quality standard.
2. Durian  Powder is easy soluble.
3. Durian  Powder is easily mixed with other ingredient as liquid or solid form.
4. Durian  Powder does not need a special tools for cleaning the container or utensil after using.
5. Durian  Powder can keep in cool and dry temperature. It does not need refrigerator.
Application:
1. Applied in the food field, it has become a new raw material which used in food and beverage industry;
2. Applied in the health product field;
3. Applied in the pharmaceutical field.