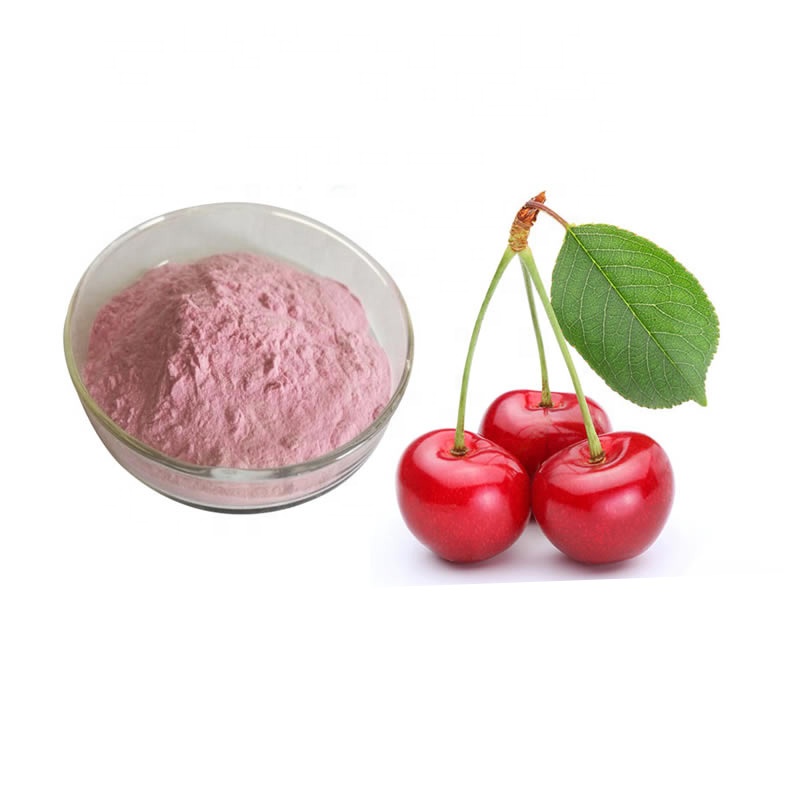 Cherry fruit powder
$15.00
Description
Additional information
Description
Information
English Name: cherry fruit powder
Active Ingredient : Vitamin C
Appearance: Light red powder
Specification: Vitamin C 17%, 25% HPLC
Used Part: Fruit
Description
Acerola, Malpighia glabra L.(family Malpighiaceae) is a tropical evergreen fruit bearing shrub or small tree with spreading branches on a short trunk. It is usually 2–3 m (6.6–9.8 ft) tall, but sometimes reaches 6 m (20 ft) in height. Common names include Acerola, Barbados Cherry, West Indian Cherry and Wild Crapemyrtle.
Function of Cherry Fruit Powder
1. Helps the growth tissue
2. Help repair of tissue
3. Aids in the production of anti-stress hormones
4. Important role in the human metabolism
5. Protects against the harmful effects of pollution
6. Helps to protect against infection
7. Increases the absorption of iron
 Application of Cherry Fruit Powder
1. Applied in food field.
2. Applied in cosmetic field.
3. Applied in pharmaceutical field.
Specification
| | |
| --- | --- |
| Item | Specification |
| Assay | VC NLT 17.0% /25.0% |
| Appearance | Fine Powder |
| Color | Light red powder |
| Odor | Characteristic |
| Taste | Characteristic |
| Particle Size | NLT98%Through 80 mesh |
| Loss on Drying | ≤5.0% |
| Ash content | ≤5.0% |
| Total Heavy Metals | ≤10ppm |
| Lead | ≤3ppm |
| Arsenic | ≤1ppm |