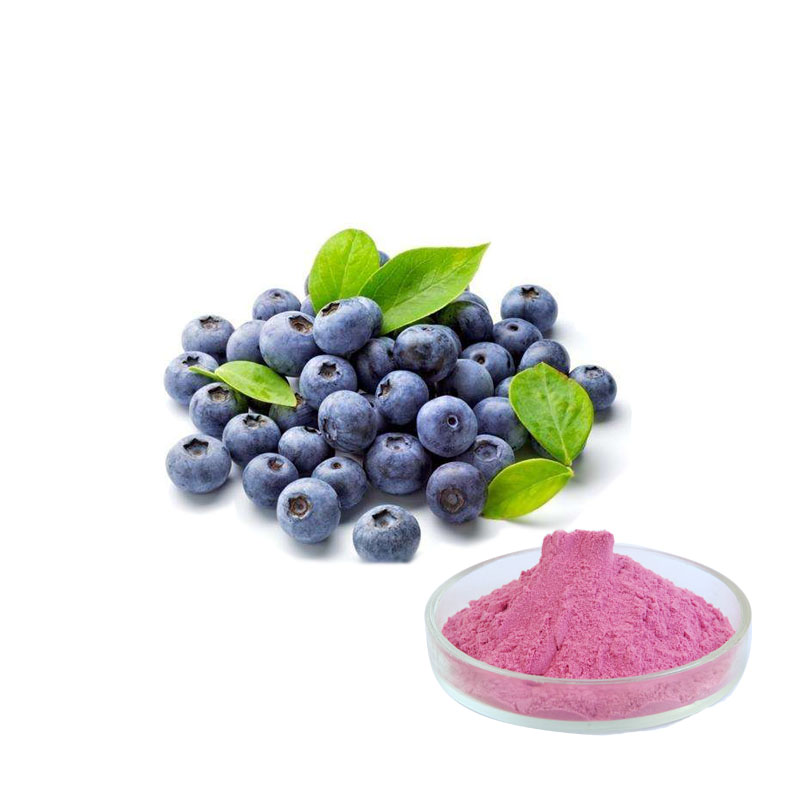 Blueberry fruit powder
$18.00
Description
Additional information
Description
Description  :
bblueberry fruit powder are made from Blueberries, which is a perennial flowering plants with indigo-colored berries from the section Cyanococcus within the genus Vaccinium (a genus that also includes cranberries, bilberries and grouseberries). 
The fruit is a berry 5–16 millimeters in diameter with a flared crown at the end; they are pale greenish at first, then reddish-purple, and finally dark purple when ripe. They are covered in a protective coating of powdery epicuticular wax, colloquially known as the "bloom". blueberry powder extract have a sweet taste when mature, with variable acidity. Blueberry bushes typically bear fruit in the middle of the growing season: fruiting times are affected by local conditions such as altitude and latitude.
Function:
1.blueberry fruit powder are made under low temperature, rich in vitamins.
2.blueberry fruit powder have rich nutrients.
3.100% made by blueberry juice, have good soubility in water.
Application:
Used in foods, beverages, cold drink and cakes.
tem

Specification
Appearance
purple powder
Odour
Characteristic
Mesh Size
100% through 80 mesh size
General Analysis
Loss on Drying
≤5.0%
Ash
≤3.0%
Contaminants
Solvents Residue
Meet Eur.Ph6.0<5.4>
Pesticides Residue
Meet USP32<561>
Lead(Pb)
≤1

.0 ppm

Arsenic(As)
≤1.0 ppm
Cadmium(Cd)
≤1.0 ppm
Microbiological
Total Plate Count
≤1000cfu/g
Yeast &Mold
≤100cfu/g